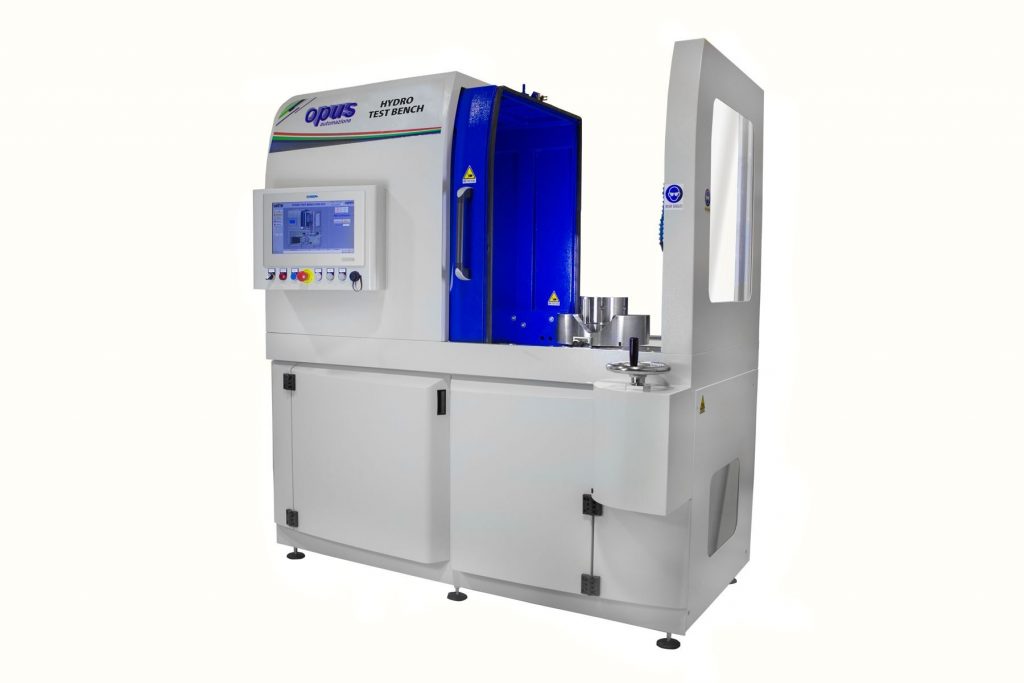 The Hydro Test Bench is manufactured for the Oil & Gas business.
Opus automazione completed few days ago the new test bench designed for one of the largest oil services companies in the world.
The bench is designed to test bits, used to perform various types of drilling (eg geothermal wells, oil wells, etc.). Specifically, the Hydro Test Bench checks if bits has been properly assembled and if there aren't any leaks from welds.
The interface where bits are inserted can be changed to test several types of bits.
opus has developed a data acquisition system and an interface software which allow to control the functions, memorize and recall test recipes, arrange alarm logs and measures trends.
Here belows the main technical characteristics:
1. Carbon steel structure
2. Test chamber with sliding protections;
3. Rotating heads of ± 360°;
4. Collection recovery circuit with filter;
5. Max test pressure, 300 bar;
6. Fluid test tank, 50 liters;
7. Software control system which could be installed on external PC;
8. Automatic or manual mode to perform the test;
The main work phases of the Hydro test bench, once the recipe is chosen, are:
Positioning of bit in the interface
Filling with water emulsified with oil
Bit plugs closure
Closing of sliding doors for safety reasons
The circuit is pressurized (up to 300 bar)
Depending on the type of test, a summary report is generated: this shows if the test has been passed or not
Once the test is complete, the circuit is discharged.
If the test has been passed, the bit is considered fit, then it passes to the greasing phase (see2-heads greasing machine)
Opus automazione has been producing for 20 years test benches, both standard and on request https://www.opus-automazione.it/prodotti-difesa-e-banchi-prova/
If you need to build a test bench or you would like to have more information, don't hesitate to contact us. Your ideas could become reality thanks to our experienced engineers and technicians. In a claim:
We shape your Ideas
Here below the video which shows how the Hydto Test bench runs: