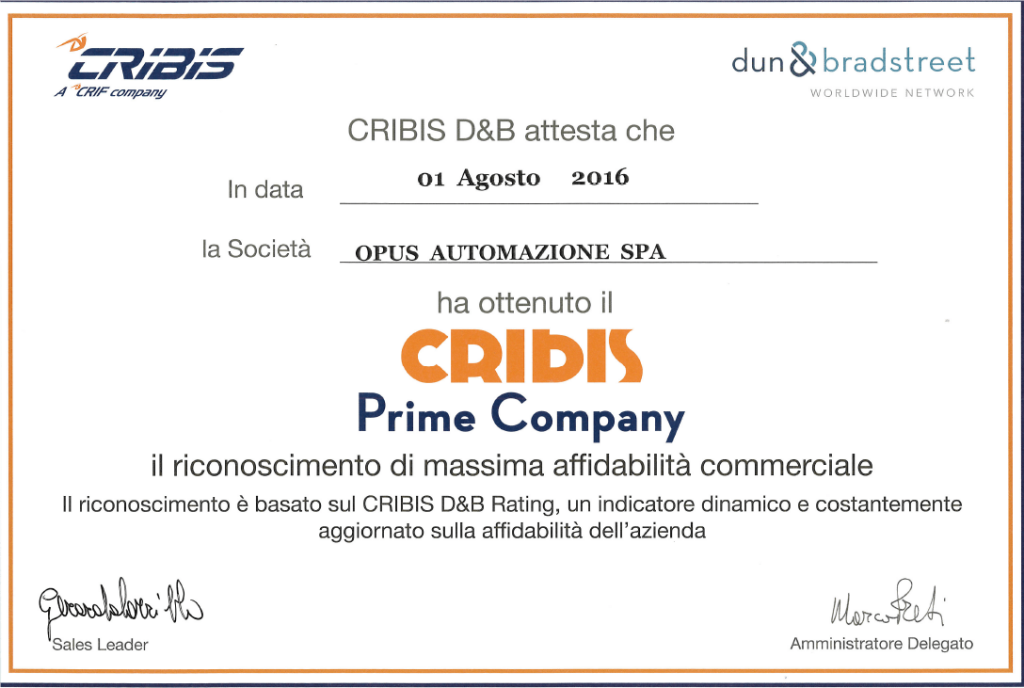 The CRIBIS D&B has conferred to opus automazione spa the CRIBIS Prime Company, the recognition of maximum economic and financial reliability for BtoB business.
The certification is a recognition of great value given exclusively to 6% of Italian companies (among more than 5 millions). The D&B Rating is an indicator assigned and monitored on the basis of rigorous analysis with over 1500 parameters, including: payment experiences, proprietary sources, age of the company, data and industry trend etc.. Rating 1 is theb highest level of reliability attainable.
This important award is the confirmation of the economic-financial solidity of opus automazione spa and a guarantee for all companies which choose opus as trading partner.