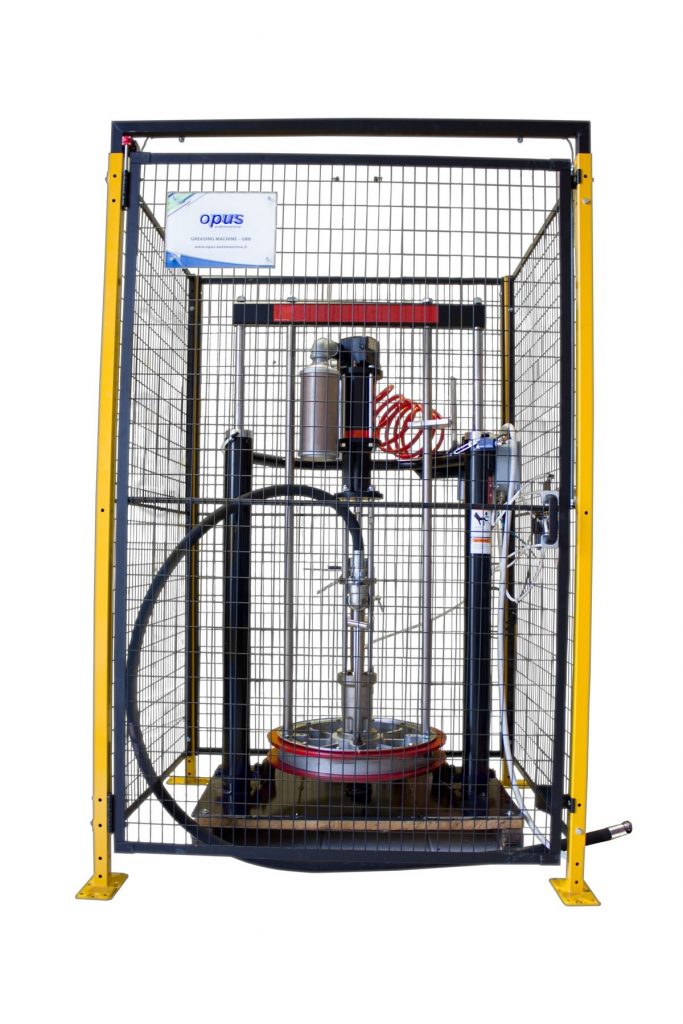 THE GREASING MACHINE
Opus automazione completed few days ago the new test bench designed for one of the largest oil services companies in the world.
The greasing machine was commissioned for the above-mentioned multinational company, which needed a machine to grease bits, used to carry out various types of drilling (eg geothermal wells, oil wells, etc.).
It is made up of four different items:
Grease Pump with its security cage
two Greasing skids
Vacuum Pump with baseplate
an Electrical cabinet which controls the whole machine
The Greasing Machine is equipped with all the safety measures for the protection of operators and plant.
The software, designed and produced by opus automazione, allows to monitor the pressure inside bits, the test phases (empty, empty hold, dewatering) and the greasing. The software also allows to set the following parameters:
Vacuum limits for test phases
Sealing limit
Dewatering limit
Time of the test phases
The image at the bottom shows the functioning of the greasing machine.
Opus automazione has been producing for 20 years test benches, both standard and on request https://www.opus-automazione.it/prodotti-difesa-e-banchi-prova/
If you need to build a test bench or you would like to have more information, don't hesitate to contact us. Your ideas could become reality thanks to our experienced engineers and technicians. In a claim:
We shape your Ideas