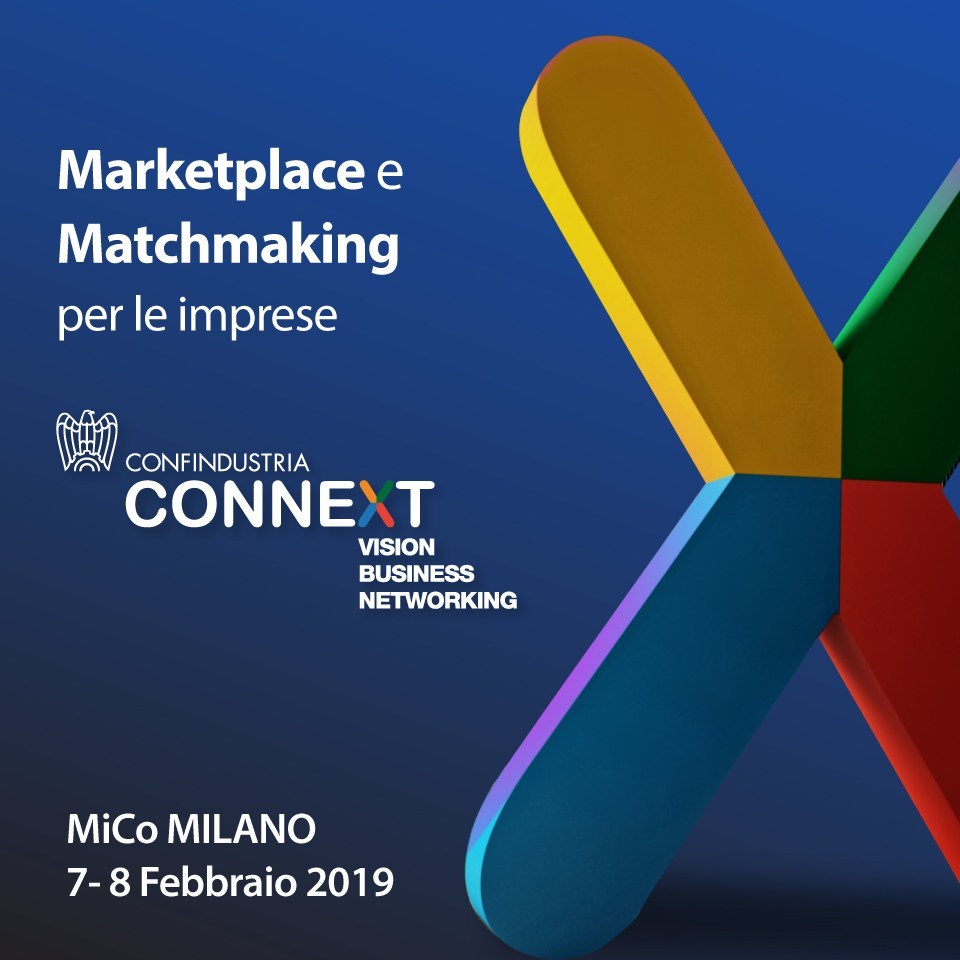 On February 7th and 8th 2018 opus automazione will be at Connext – the first national industrial partnership meeting of Confindustria (Italy's CBI), to be held in Milan at the MiCo (Milan Convention Center).
Connext is the first major Confindustria (Italy's CBI) national event dedicated to connecting businesses and offering them an opportunity for growth through networking. This is not a fair where something is sold / bought, but an event designed to create alliances between companies, around five elements
Smart plant – driven by advanced technologies
Metropolitan areas of development
Sustainable environment development laboratory
Key figure driving progress
'Made in Italy' in the world
The driving force that propels opus automazione is 'Fabbrica Intelligente' (the Smart Plant) which integrates the 4.0 technologies in productive processes to improve the quality of the products and the efficiency of the processes.
A large number of companies will be present at Connext, projected on digital and on new markets (more than 2 thousand subscribers are announced). The event is open to both Confindustria (Italy's CBI) and non-member companies, and it is also possible to participate as a visitor only.
opus automazione is waiting for you on the 7th and 8thFebruary 2018 at stand F7 of the " Fabbrica Intelligente " Pavilion.
On February 8th at 12.15 pm Stefano Batistini, CEO of opus automazione, will hold a speed pitch, at the location of 'METROPOLITANE MOTORE DELLO SVILUPPO – FABBRICA INTELLIGENTE', where he will present the company and the partnership opportunities.
For more information on the event, visit the website: https://connext.confindustria.it/